May 26, 2021
Posted by:

barya

Category:

Project Management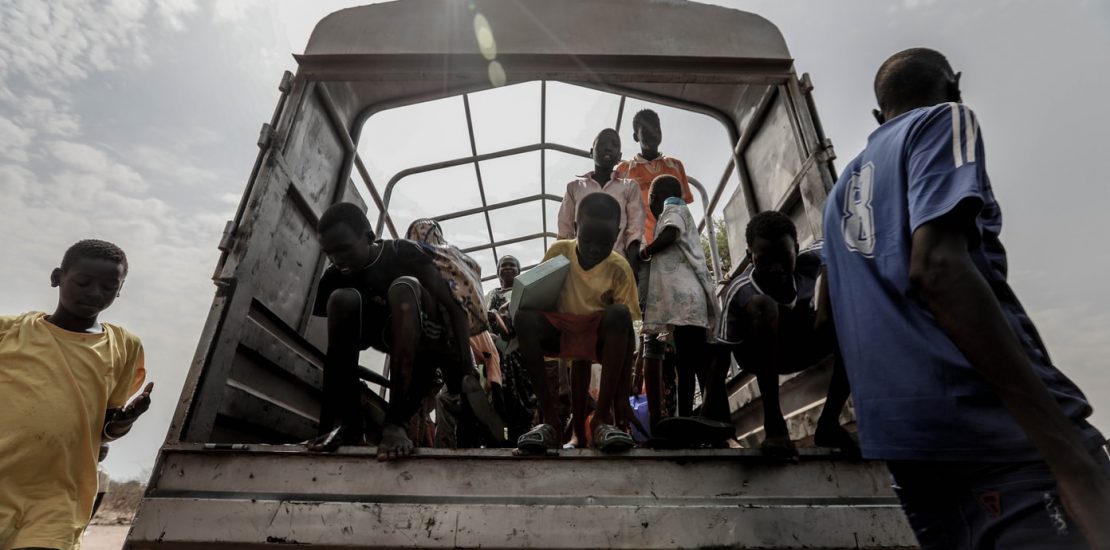 Volunteering to manage projects for a not-for-profit organization is a worthwhile endeavor. Not only does it deliver an outcome to an area close to your heart and that often desperately needs it, but it also stretches your ability as a project manager. The challenge of delivering as much value as you possibly can without spending any more money than necessary is a worthwhile activity for any project manager.
Here are 10 ways I have found to keep costs off your budget and still deliver value.
1. Leverage free tools.
It is possible to run an entire project without spending money on software tools. Whether this is desirable is a decision you will need to make for your own project.
You can often replace expensive desktop software such as Office with open-source tools such as Libre Office, or Google's suite of tools (both of which are quite capable). There are open-source project management tools such as Project Libre, or any of a number of freemium online product suites that are free for limited use. Free domain-specific software does exist. For example, many charities need case management software and can take advantage of tools such as Idega or ArkCase.
All free software comes with limitations. Freemium models will charge for additional features or users, while open-source may not have a satisfactory level of support. This is a cost-benefit trade-off that you will need to make as the project manager.
2. Find free people.
People who will give you their time come in two categories: volunteers and interns. Both have advantages and disadvantages to consider. Volunteers have free time to donate to a cause they consider worthy. While they are usually enthusiastic, they may not have the skills you require, and their time may be limited.
Interns, by comparison, may be students from the local university who will work for experience. If you need such people, it's good if your organization can form a working relationship with local higher-learning institutions. Working with university authorities allows you to fit project roles to skills that the student intern can supply. Student interns come with the latest knowledge in their field but may lack the experience of working on a real project.
3. Manage your team.
While you can find free people, they do come with additional management constraints that you need to be mindful of. Keeping the team efficient saves money by preventing rework.
Volunteers may be free resources, but they need to be motivated. They are volunteering because they want to make a difference in the world. Consider why they are volunteering for your project and make sure you acknowledge their efforts. Try small gestures such as holding a team lunch or sending written notes of appreciation.
Interns, by comparison, may lack real-world experience. This means that you and other senior project members will need to be hands-on in ensuring that they have the guidance and opportunities that they need to deliver.
4. Use your board.
Depending on the size of the not-for-profit, your project will be governed by either a project board or the executive board of the organization. Your board is an indispensable source of free advice and experience with a great understanding of the organization's goals. Ensure you form good working relationships with each board member. Learn their communication styles and keep them regularly informed of project progress.
5. Choose right methodology.
If you have a choice of project methodology, assess the cost of training your team in that methodology against the quantifiable benefits of using that methodology. The higher the delivery risk, the more you will need to manage risk by applying methodology constructs.
Consider lightweight, free and agile approaches and compare these to the risk profile of the project. Be pragmatic in assessing the value of any project documentation mandated by the methodology. This is by no means to suggest that a project does not require documentation, but question what the real benefit of each item of documentation is to the project outcomes.
6. Communicate.
Let the world know what you are doing. People may come forward with offers of help. Work with the not-for-profit organization's media team to develop a communications strategy. A good strategy gets the message about your project out on social media and newsletters. It will fit in with the organization's goals of engaging the community in the social change it is trying to achieve.
For the project, a good communications strategy is particularly important for getting the attention of donors and other supporters. It may also attract new volunteers that you can add to your team.
7. Manage your risks.
Good project management practice is to manage your risks before they cost the project money. Start by holding a risk identification workshop with key stakeholders from the organization. While you, as the project manager, will see the risks to project delivery, your stakeholders will have a much better understanding of risks related to their regulatory compliance obligations.
Due diligence around your volunteer team is another area to consider closely. The organization may have accepted the volunteers at face value simply because the volunteer has offered their time free of charge.
8. Focus on quality.
Quality is one side of the classic project management iron triangle. You can't improve quality without increasing time or cost (or both). It therefore pays to consider how much quality your project can afford with its limited budget.
One way of maximizing the quality of your project outcomes is to focus on the Japanese quality concept of Poka Yoke, or mistake-proofing. Give thought up front to how your project team can do it right the first time. Preventive actions are often very cheap to implement. As an example, consider how using simple checklists can streamline delivery.
9. Donate your time.
Project manager time is often one of the biggest expenses on charity projects. Consider whether you donate some of or all of your time toward this cause. 
10. Learn to write a proposal.
Sometimes, your project budget just needs money. One way to find your project funding without impacting the organization's bottom line is to help the organization find grants. This may mean that you must write grant requests or proposals.